BLOG
Monday, January 08, 2007
- 12:31 AM
as i write this blog, two pervs are viewing a site like pros (etoh, bago tong videong toh).
anyway, i spent my saturday moring and afternoon bumming around. i mean, i haven't been
this
bored in weeks-months even! all i did was watch pokemon movies all day. argh. talk about quality time.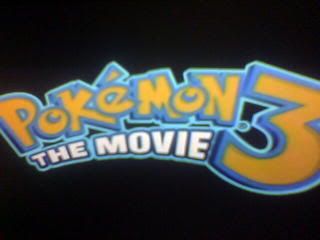 so by the time the sun went away, i was determined to party. period.
i went by my friend andy's place to pick him and his boyfriend up. we took the lrt2, which was a first to andy (congratulations).
and at last, i accomplished one of my dreams, and that is to take the picture you will be seeing bellow.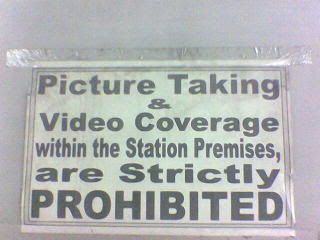 i love it.
----------
so, we went to malate right? i was with andy and some other friends. we went to club Rainbow.
you may not understand what i will be tying to say, kasi it's not my right to write it here so i'll skip it. but the thing is, i got pissed! i hate cheaters. i hate 'em. and i hate seeing my friend get hurt. argh! tsk. kung di lang ako sinaway ni andy i would've punched that bitch right in the face. grr.
yeah, i know. it's part of the relationship yaddah yaddah. but one can at least TRY to be loyal, espeially when your boyfriend's around.
----------
on the happier side, i finally got enough courage to dance on the ledge. haha. silly me.
i was texting people at the same time, so this one guy came up o me and said 'So you're that bored?'.
it was a nice start of a conversation. but the turn around was when he tried to kiss me.
i don't know, some of you people might look at it as being pretentious, but i am not quite accustomed to kissing some guy within 5 minutes of a conversation. i am not saying that it's not a good thing, but i cannot do it. cannot do it yet maybe. i don't know.
----------
well, that's it for now. more training tomorrow. woot. joy in my heart. hope the training ends, i want to start getting calls. in the meantime, i'll pretend to listen to the lecture and take more pictures. tc all.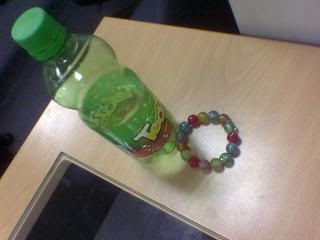 picture taken when bored in leture. sarap pala ng teazz.
-
Saturday, January 06, 2007 - 3:12 PM
it's a weekend and i'm bored
well, if it isn't the boringest day ever.
gosh! it's saturday and i'm not even sure if i'll be going out somewhere later. i mean, helooooo? i haven't had this much free time in months and what will i do with it? nothing. argh.
anyway, the CompuCredit Inbound training will be ending in a couple of weeks. believe me guys, i haven't taken down notes when i was in college. i couldn't even fill half of a filler back then. but here, i already emptied a filler (my former math notebook) and i am on my way on filling up another one.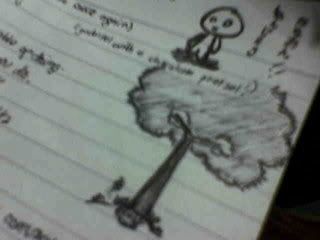 well, maybe i DID doodle on some of the pages.. but i did take a lot of notes. honest.
ugh... it's uber hot and i am in an internet cafe with airconditioning, only they don't turn it on. duh? what's the use of the friggin airconditioning?
speaking of 'on', my officemate is sexually abused me!! well, not really. it's just that my baggage was touched by an officemate. haha. i was shocked. really. i ran into a corner and coiled up. i felt that my virginty lessened. *wink wink*
anyway, we were just horsing around (and in horsing, i mean joking. you ha).
san yung connection ng 'on' dun? di ko din alam. hehe.
----------
i will be turning 19 this wednesday. 19. nineteen. one-nine.
i really am getting older. thanks to the people who've greeted me in advance. and to the people who haven't, well hey? galaw-galaw! you still have (
one... two..)
four more days to send me those presents. hehe. kidding.
what do i want for my birthday? hmm...
i want:
a pink v3x, and i know i will be buying this soon, with my own money. (evil laugh).
a motorcycle.
a new shirt.
a new pair of shoes
a boyfriend
haha. well, the last one is optional. i realized this about boyfriends over the past few months. they don't come easy.
i realized that i have become so practical and cynical that i find it hard to believe the people who are sweet when texting. ugh, i don't know. that's how i am na. why? a series of very unfortunate events.
and people, anybody who's reading, not EVERYBODY wants sex alone. so don't go marching down their throats, asking if they want to have sex with you after exchanging messages with them twice or thrice. it's like:
'hey wazzup?'
'i'm doing good. tired with work. you?'
'i'm ok. want to have sex?'
argh! i hate it. does it always have to be like this? so i vow here that whosoever asks me for sex will perish and have eternal pain. ask me out for coffee or a movie. that'll be better by buckets.
----------
i want you guys to meet my cat, Nemoy (Finding Nemoy). he's fat, he's thick, and he owns the sofa. you'll be seeing more of him from now on.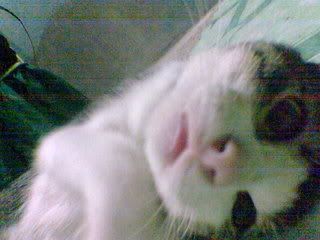 nemoy posing for the cam
----------
and lastly, i am really addicted to coffee. i
almost
worship it. so here it is, my coffee blog. hope you people like it.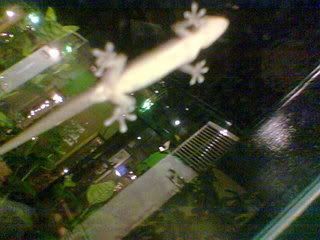 i saw this butiki at starbucks malate
that's about it for now.
see you all guys.
-
Tuesday, January 02, 2007 - 1:30 PM
random pika pika
huwaw, i didn't know that raining for inbound could keep me from blogging for
this looooong.


i will try to give you the things that i wanted to blog about for the past few days, randomly picked from my liquified brain (from training). so here goes.


Christmas won't be the same without you



i don't know guys, but since the day i started blogging, i always spend my Christmas sick. for two years now, i have blogged about a sick Christmas. this year is quite different, coz now i did not get fever like the years before. pero may sipon naman akong green na minsan lumalabas ng walang pasabi. tsktsk.

anyway, speaking of christmas, it has been a 'tradition' for my lola and tita and the little ones to go to thr Riverbanks and do whatever (di pa kasi ako sumasama eh). so my brother and i were left sa house. good thing my dad picked us up, he says we'll be eating out. not surprised to see that my step mom was with him. i was not hostile with her then because she has been showing signs of changing hearts.. or she's sucking up to us. whatever. so we went out to eat sa Max's here sa Taytay. afterwards, my brother and i went back home.

the lunch was quite good, but what made it great was my little sister, Andrea, and her cute statements. she's just 4 years old. here are some of the things that she said to me on our way to max's pati narin nung nasa max's na kami:

'di ba pasko nayon? kaya sarado mga tindahan eh. araw kasi ng mga bata ngayon.'

'hindi ako mataba ah, healthy lang ako.'
how cute.


silip, pisil, kilig.



avery, my friend (people call him aburuy, i call him pangit), and i were texting one night. i do not remember what we were really talknig about, but it came to a point where i said na dapat ba akong kiligin dun sa sinabi nya? then, at that moment, i made a realization that kiligin might be the longest pinoy word with i in it.

later discoveries show that kiligin, silipin, pisilin, and kiligin tie up for the spot.

another realization, mas mahaba ang pipisil-pisilin, kikilig-kiligin, sisilip-silipin and pipigil-pigilin.




honorary member



if i continue this segment, mingu will kill me.



2007, love will live, or else



hehe, tinakot pa ang love. as if naman.

well, mingu, my buddy kuya cye and i met up tomorrow to wallow over coffee and talk about stuff.

i realized that i haven't really been exploring theatre as much as they have been doing, but i also realized that i am pulling apart from the arts as i get into the corporate world. ugh. sad to say, but i do not have time to be in theatre as often as i want to. sad. i wonder what could've happen if i stayed? hmm..

anyway, on a lighter note, mingu said that this year she woukd have a lovelife. well, mingu and the rest of the single people around.

love, asan ka na ba kasi? i'm soooo missing you. tsk. hate it.

i forgot everything else. my legs feel like lead. i am uber hungry. i want chocolates.

till next guys. next lay-out: coffee.

toodles.

-